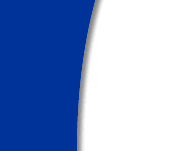 Based on the FOB value or nature of commodity, some shipments to the destinations listed below may require pre-shipment inspection. UFO recommends confirming with the importer if pre-shipment inspection is a requirement.
Angola
Bangladesh
Benin
Burkina Faso
Burundi
Cambodia
Cameroon
Central African Republic
Comoros
Congo, Democratic Republic
Congo, Republic of the
Cote d'Ivoire
Ecuador
Guinea
Haiti
Iran
Jordan
Kenya
Kuwait
Liberia
Madagascar
Malawi
Mali
Mauritania
Mexico (non NAFTA)
Mozambique
Niger
Nigeria
Saudi Arabia
Senegal
Sierra Leone
Togo
Uzbekistan
Note: UFO is pleased to furnish this information as an accomodation, but without responsibility, as country requirements change without notice.