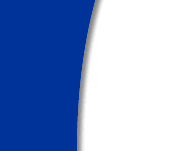 The Office of Foreign Assets Control (OFAC) of the US Department of Treasury administers and enforces economic and trade sanctions based on US foreign policy and National security. The sactions include foreign countries, terrorists, international narcotics traffickers and those engaged in activities related to the proliferation of weapons of mass destruction. Countries designated with US economic sanctions are listed below. The sanctions restrict US companies, citizens and nationals from activities involving an embargoed destination.
Balkans
Belarus
Burma
Cote d'Ivoire (Ivory Coast)
Cuba
Democratic Republic of the Congo
Iran
Iraq
Former Liberian Regime of Charles Taylor
Lebanon
North Korea
Somalia
Sudan
Syria
Zimbabwe
Note: UFO is pleased to furnish this information as an accomodation, but without responsibility, as country requirements may change without notice.
UFO recommends the US Office of Foreign Assets Control (OFAC) for additional information regarding US Treasury sanctions and restrictions .