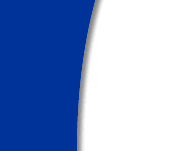 FAQ
What does ISPM15 stand for?


The International Standards for Phytosanitary Measures Guidelines for Regulating Wood Packaging Material in International Trade (ISPM15) was adopted by the International Plant Protection Convention (IPPC). The IPPC is an international treaty to secure action to prevent the spread and introduction of pests, of plants and plant produces and to promote appropriate measures for control. ISPM15 is a standard on which many countries WPM regulations are based upon.


What is wood packaging material?
Wood packaging material (WPM) is also referred to as Non-Manufactured Wood Packing (NMWP) or Solid Wood Packing Material (SWPM) defined as "hardwood and softwood packaging other than that comprised wholly of wood-based products such as plywood, particle board, oriented strand board, veneer, wood wool etc., which has been created using glue, heat and pressure or a combination used in supporting, protecting or carrying a commodity (including dunnage)


Examples of WPM includes pallets, skids, crates, drums, and dunnage.


What is PRE-SHIPMENT INSPECTION and why is it required?


Worldwide programs that are required by governments of many developing countries to verify whether imports meet quality, price, and customs classification requirements.


Minimizes import of sub-standard goods

Assists in proper duty/tax collections

Assures proper customs declaration of goods

Discourages smuggling
What is GENERAL AVERAGE?


A general average loss occurs when cargo and or/vessel equipment are deliberately sacrified in the interest of preventing or mitigating a greater loss to the vessal and cargo. The vessel owner and all the cargo owners indemify, pro-rate according to the value of their respective interests, those owners (cargo and vessel) who sustained losses.


What is a STANDBY LETTER OF CREDIT?


A Standby letter of credit serves as assurance that the applicant will fulfill the obligations of the contract of sale. The beneficiary draws under the Standby Letter of Credit only when the applicant fails to meet these terms. The format of a Standby letter of credit is significantly different from a Commercial letter of credit.